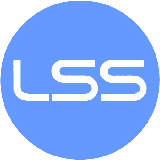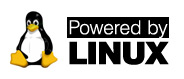 Dodatna literatura za laboratorijske vježbe

Operacijski sustavi
Minix - operacijski sustav stvoren za učenje

UNIX

Linux

Linux u Hrvata

Analize kvalitete OS-ova

Open Source zajednica
| | |
| --- | --- |
| | OpenSource.org |
| | SourceForge: SourceForge is a free service to Open Source developers offering easy access to the best in CVS, mailing lists, bug tracking, message boards/forums, task management, site hosting, permanent file archival, full backups, and total web-based administration. |
| | Freshmeat.net: freshmeat maintains the largest index of Linux software on the Web. The first stop for Linux users hunting for the software they need for work or play, freshmeat is continuously updated with the latest news from the "release early, release often" community. In addition to providing news on new releases, freshmeat offers a variety of original content on technical, political, and social aspects of software and programming, written by both freshmeat readers and Free Software luminaries. |
| | NewsForge: Open Source News |
| | Softpanorama: Open Source Software Educational Society |
| | GNU: The GNU Project was launched in 1984 to develop a complete Unix-like operating system which is free software: the GNU system. |
| | OpenOffice.org: Mission: To create, as a community, the leading international office suite that will run on all major platforms and provide access to all functionality and data through open-component based APIs and an XML-based file format. |

Projekti
Jaguar: Fast Network Communication and I/O in Java
Java Access to Generic Underlying Architectural Resources
Comedi - The Linux Control and Measurement Device Interface
The Comedi project develops open-source drivers, tools, and libraries for data acquisition.
Cilj WAPLinux.org open source (GPL) projekta je implementacija podrške za bežične protokole u kernelu Linuxa kako bi se omogućila komunikacija putem bežičnih mreža.
QNX realtime platform, the first integrated, self-hosted, graphical platform for embedded developers. The QNX realtime platform is built on the QNX NeutrinoTM realtime OS, the most advanced RTOS on the market. The QNX Neutrino RTOS enables the design of highly reliable, scalable, and deterministic systems.


Razno